FEATURES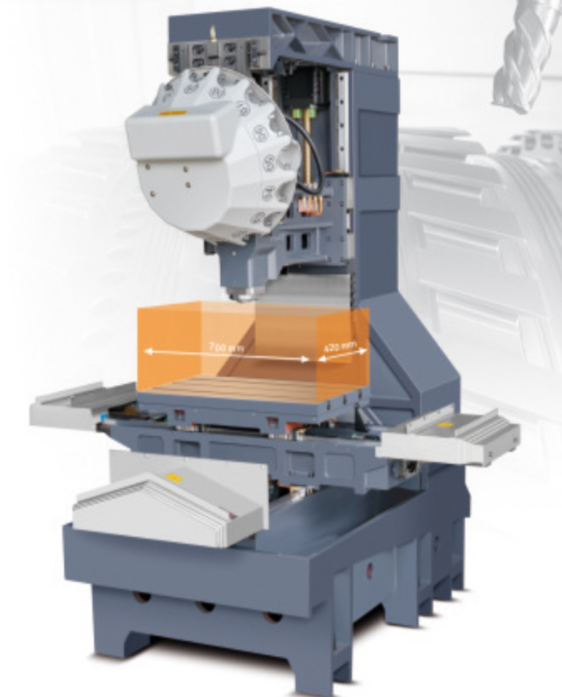 ★ Super-large pillars are stable, high speed displacement 48/60m/min points without deformation
★ Super-span base, adopting six-point support structure with solid, high-speed displacement, no vibration, no deformation.
★ Three-axis high-speed displacement 48/60m/min, fast speed, saving processing time.
★ Low-inertia spindle design, spindle direct drive, high stability, fast and accurate knife change tool magazine tool change, tool change time is 1.4 seconds, in addition to parts processing, it is very suitable for drilling smaller diameter holes.
★Using high-function AC spindle servo motor and user-friendly dialogue interface, easy to operate.

High rigidity main structure
★ Use FC300 cast iron material, low melting point (1145-1250), small shrinkage when solidified, compressive strength and hardness close to carbon steel, good shock absorption, permanent guarantee of quality.
★ Tempering: eliminate internal stress, castings remain stable for a long time, no deformation.
★Using one-piece molding technology, the box structure, internal W-reinforced ribs and ribbed ribs design.

TECHNICAL PARAMETER



NOTE:The appearance and specifications of the products have changed without further noeice.